On November 17, 2022, Amanda Hall of Summit Nanotech was recognized with the Woman in Tech of the Year Award as part of the 2022 Start Alberta Tech Awards. The Woman in Tech of the Year is awarded to a forward-thinking woman recognized for her entrepreneurial success and ability to launch a venture-backable technology-focused company in Alberta.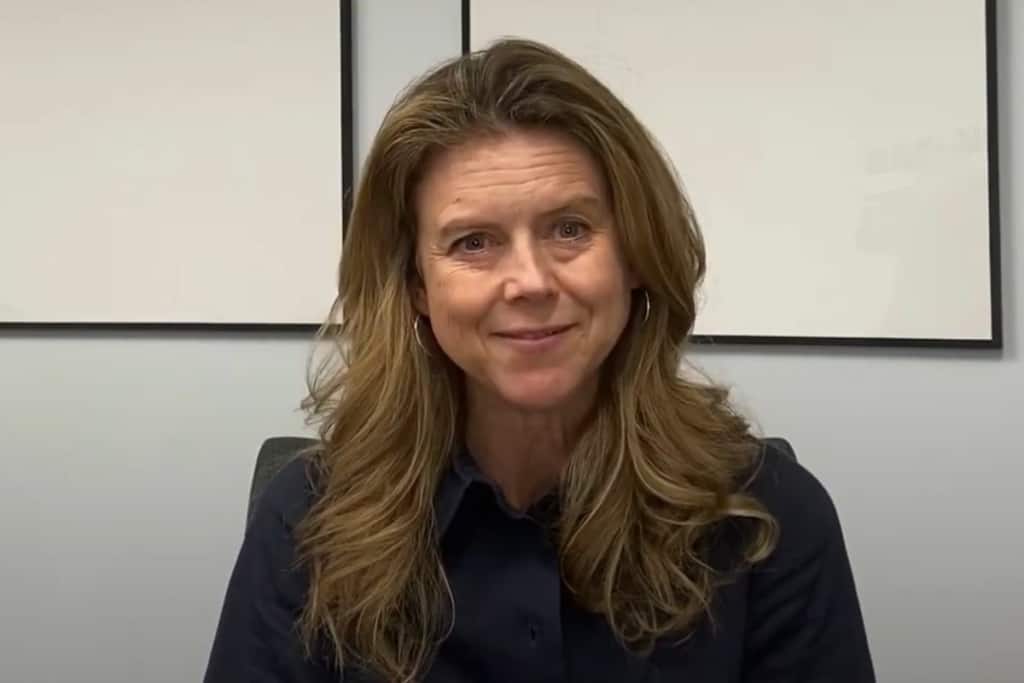 Amanda Hall is the CEO and founder of Summit Nanotech, a Calgary clean-tech company creating the mine of the future by extracting lithium using sustainable processes to support the transition to electrification globally.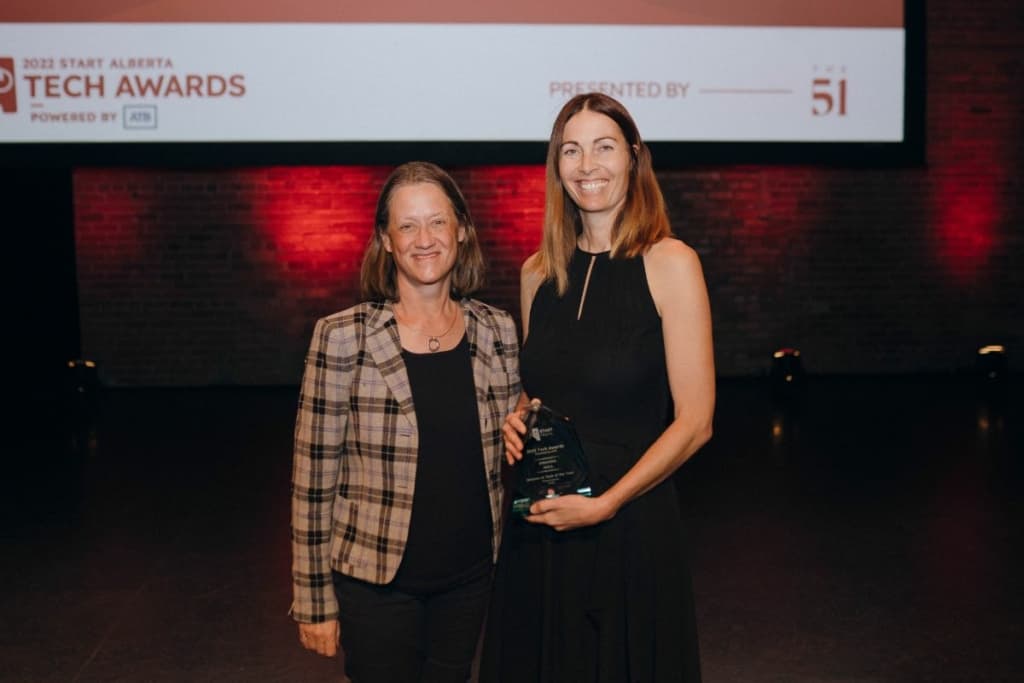 Kelly Krahulic, VP Technology and Innovation at Summit Nanotech accepts the Woman in Tech Award on Amanda Hall's behalf.
Amanda led Summit to create the award-winning denaLi™ DLE technology to extract lithium resources economically and sustainably. In March this year, Summit Nanotech raised US$14M in their Series A round. Amanda has also received the Canadian Society of Exploration Geophysicists (CSEG) Award and was recognized as a Top 25 Women of Influence this year. 
"As a geophysicist who started a company in Alberta, it's really important for me to exemplify what it means to build a diverse company," explains Amanda. "Diversity of thought, diversity of background, and diversity of gender. It's so important to have all those different types of conversations in our boardrooms and brain power in our decision making." 
Keep track of Amanda Hall and Summit Nanotech in the Start Alberta database.  
The Woman in Tech of the Year Award is generously sponsored by The51. The51 is a Financial Feminist™ platform where current and aspiring investors (particularly women and gender-diverse individuals) come together to democratize access to capital for women and gender-diverse founders and build the financial feminist economy.
Start Alberta is committed to helping the businesses and communities within our province's tech sector thrive and grow. Since 2018, the Start Alberta Tech Awards have recognized individuals and organizations for their contributions to Alberta's innovation ecosystem and those significantly impacting the province's tech sector. The Start Alberta Platform connects our province's innovation and tech ecosystem with data to help investors, entrepreneurs and policymakers with the insights needed to make their next, big move. 
View the full list of 2022 winners here.