AccelerateAB celebrates the best of Alberta's technology scene.
The annual event brings together leaders, investors, influencers and supporters of Alberta's technology ecosystem, with the goal of leveraging the success of the next generation of technology entrepreneurs across the province.
The event is backed by high-profile and successful leaders in the industry and is powered by the A100, a member-driven group of Alberta's most noteworthy technology entrepreneurs.
AccelerateAB is all about creating collisions between early-stage and late-stage startups, angel investors, venture capitalists, service providers, government agencies, and more, making this THE tech event to attend, year after year. AccelerateAB alternates hosting between Calgary and Edmonton each year.
Proudly hosted by the A100, the AccelerateAB Roundtables are an opportunity for scaling or growth stage Alberta-based tech companies that have demonstrated traction to connect with experienced entrepreneurs who have built, scaled, and exited technology startups themselves.
This year, the Roundtables will take place virtually on the morning of Tuesday, November 9, 2021. The deadline to apply is 5pm MST, Friday, October 8, 2021.
Curious about what's really happening in the Alberta tech scene? New in 2022, AccelerateAB Backstage will showcase innovative local tech companies and their founding teams via exclusive in-person open houses, tours and discussions throughout the day.
Capacity for each immersive Backstage experience will vary depending on the host companies. Participants can build their own hands-on Backstage experience when registration opens in March 2022!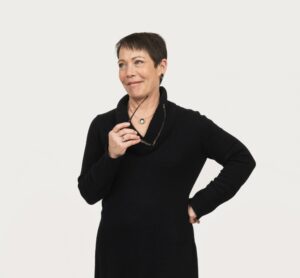 Laura Haynes, the UK Chair Emeritus for UN Women, will give the keynote to The A100, sponsors and the Rountables startups on April 15.
Read More »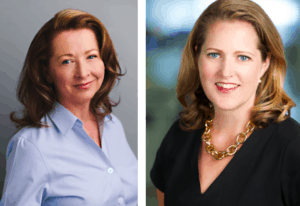 AccelerateAB, Alberta's flagship technology conference powered by The A100, is proud to announce the program of their inaugural AccelerateAB Women in Tech Summit.
Read More »
AccelerateAB 2019's Speaker Lineup to Showcase Data's Extensive Reach Across Industries
Calgary, Canada – AccelerateAB, Alberta's flagship technology conference, is pleased to announce the 2019 program focused on Data: Alberta's New Energy. On April 15 – 16, 2019, at the TELUS Convention Centre in Calgary, world-class data and analytics experts from a variety of industries will share their views and experiences on the impact of data.
"With the recent announcement of a $100M investment to help grow artificial intelligence-focused companies in Alberta, the theme of this year's AccelerateAB conference is a timely showcase for the vast depth of data — particularly AI — expertise in the province," says Cynthia van Sundert, Executive Director of The A100, the organization that powers AccelerateAB.
Read More »