Jay Baydala is a firm believer in community, social good, and social impact. After founding Goodpin in 2012, he discovered like-minded individuals when he participated in the AccelerateAB startup advising sessions in 2014.
"It was the first time I experienced this community of entrepreneurs – great humans who, to no benefit to themselves, were willing to help other entrepreneurs succeed," said Jay. "I had frank conversations with experienced entrepreneurs who provided practical input, not just textbook ideas, to help you solve your problems. It was profound."
Goodpin is a Software-as-a-Service (SaaS) platform that helps companies allocate their charitable dollars and engage their customers, employees, and stakeholders in the process, creating benefits for people, businesses, and charities at the same time. Through online shared giving campaigns, customers can help direct funds to geographic areas or charities that they care about. Jay calls the concept a "reverse Kickstarter," where instead of raising funds for one specific cause at the outset, the funds have already been raised, and users can propose the causes of their choice to receive the allocated funds.
Goodpin was, in a lot of ways, in the forefront of the social good industry. In 2012, social good and social impact startups were relatively novel. "We've had lots of twists and turns over the last eight years as a platform business and we've learned a lot," said Jay. After participating in AccelerateAB, he said they were able to focus on their goals which led to further traction, and a pilot with Target which then led to the a-ha moment: creating the enterprise-focused "democratized CSR" platform that Goodpin is today.
Goodpin currently has a team of four employees and a network of local contractors that they work with. Jay believes that Alberta is a great place to build a technology company. "The community here is better than any I've seen. Everyone knows everyone, and everyone seems to genuinely want to help each other," said Jay. "Alberta is entrepreneurial in general, and combined with the downturn in oil and gas there is a lot of freed up talent for the tech sector to dive in. The cost of a developer here is ? of what it would cost in Silicon Valley – it's a smart and cost-effective way to start a business."
Goodpin has signed its first major enterprise client – a major charitable organization that wanted a technology-based way to engage their customers. They are also working on several pilots with reputable organizations and talking to seven major brands about doing three-year deals. They are also developing Salesforce integration for Goodpin, so giving can become part of a customer's path to a purchase. Goodpin is about to close a round of funding which will allow them to grow aggressively in the next six months. "The Alberta Investor Tax Credit in particular helped accelerate a lot of investment into Goodpin," said Jay.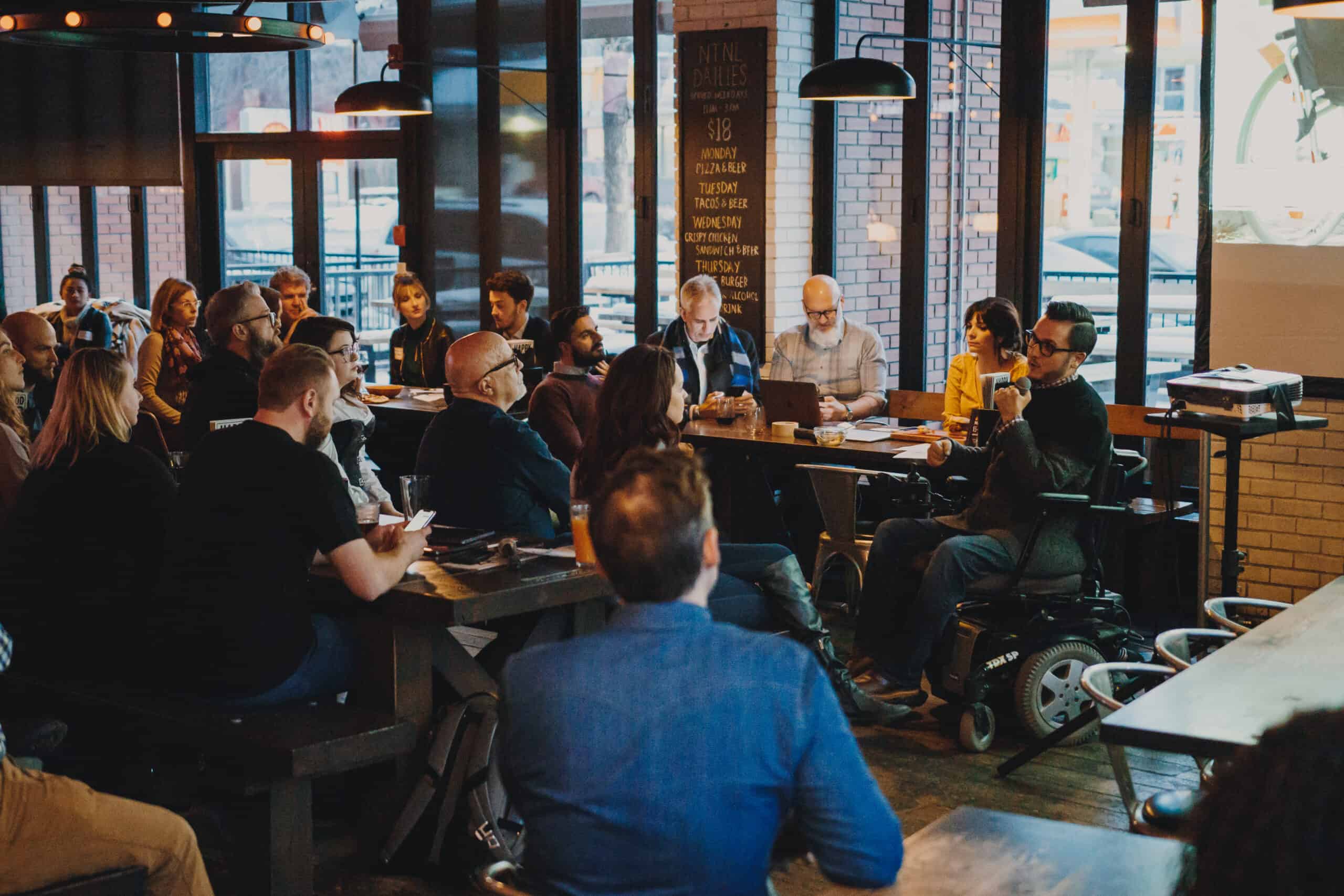 The Goodpin team are happy to see that social good has become more mainstream and are deeply involved in fostering the social good community in Alberta. They host SOGO (short for Social Good), a quarterly meetup with social good and social impact companies. Jay also holds many 1:1 meetings with tech entrepreneurs across Alberta, swapping notes on who they can connect with, and what they could do next in their businesses, to help each other out. "I think of it like climbing a mountain: you help people up, and you get helped up, too."
Social impact companies have also proven to thrive in Alberta: Benevity is a major success story, having started and scaled, and continuing to securing major global brands as clients all while being based out of Calgary. Jay believes that companies have realized that they need to weave purpose into their business, and that it actually matters to the bottom line: according to Deloitte, "Purpose-oriented companies have higher productivity and growth rates, along with a more satisfied workforce who stay longer with them." 
"There's something profoundly Canadian in the message of doing good in the world, and we want to do the same," said Jay.