Industry expert from Borealis AI to provide keynote on the importance of machine learning for startups
Edmonton, Canada – AccelerateAB has named the nine local Alberta companies selected to participate in the Startup Advising Sessions, and has also confirmed that A.I. industry expert from Borealis AI, Yevgeniy Vahlis, will be the Afternoon Keynote speaker, presented by TECTERRA, for the province's flagship technology event.
Hosted by The A100, the Startup Advising Sessions are an opportunity for startups to engage with some of the most experienced entrepreneurs in Alberta's technology industry who have built, scaled, and exited startups themselves. 2018's participating startup companies are:
By the end of the sessions, these startups will have experienced storytelling workshops, pitch coaching sessions, and customized 1:1 workshops. The companies will also have the opportunity to pitch their startup to over 500 AccelerateAB attendees. The Startup Advising Sessions will be held on Monday, April 23rd, the day before the main conference.
AccelerateAB's 2018 Afternoon Keynote speaker, Yevgeniy Vahlis, Director of Applied Machine Learning at Borealis AI, has decades of experience in the A.I. industry. Having worked in the areas of differential privacy, sequence models, application of machine learning to language, and optimization, Vahlis sees the growing importance of machine learning for startups.
"If you are building a startup, you can't avoid using machine learning," says Vahlis. "Regardless of what industry you are in, machine learning methods allow you to produce products that continuously improve and stay up-to-date much faster than doing everything manually."
AccelerateAB will be held at the Shaw Conference Centre in Edmonton on Tuesday, April 24th. Tickets are available on the conference website.
For more information about AccelerateAB please visit www.AccelerateAB.com.
-ends-
Contact:
Cynthia van Sundert
Executive Director, The A100
cynthia at thea100 dot org
+1 403 690 9339
Meghan Somers
meghan at theagencyinc dot ca
+1 587 899 0615
About AccelerateAB:
AccelerateAB is the province's annual flagship technology event that brings together key leaders, investors, influencers and supporters of Alberta's fast-growing startup community, with the goal of leveraging the success of the next generation of technology entrepreneurs across the province. Backed by some of the most high-profile and successful leaders in the industry and spearheaded by The A100, AccelerateAB is one of the best-connected events in the province.
www.AccelerateAB.com | @AccelerateAB
About TECTERRA: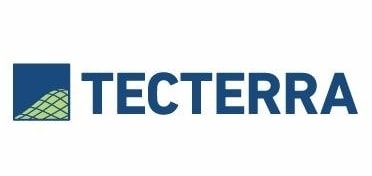 TECTERRA is a geospatial technology innovation support centre that supports the Canadian development and commercialization of geomatics technologies. The first centre of its kind, TECTERRA works with industry, entrepreneurs, researchers, and government affiliates to enable the use of geospatial technologies in addressing local, national and global challenges. Since its inception in 2010, TECTERRA has supported 219 companies, including 91 start-ups; and has placed over 330 highly qualified professionals into jobs across Canada. Overall, the organization has generated $202 million in actual economic impact to date. www.TECTERRA.com