On November 17, 2022, PurposeMed was recognized with the ATB Impact Award as part of the 2022 Start Alberta Tech Awards. The ATB Impact Award recognizes a tech company committed to ESG standards, such as through its product or services.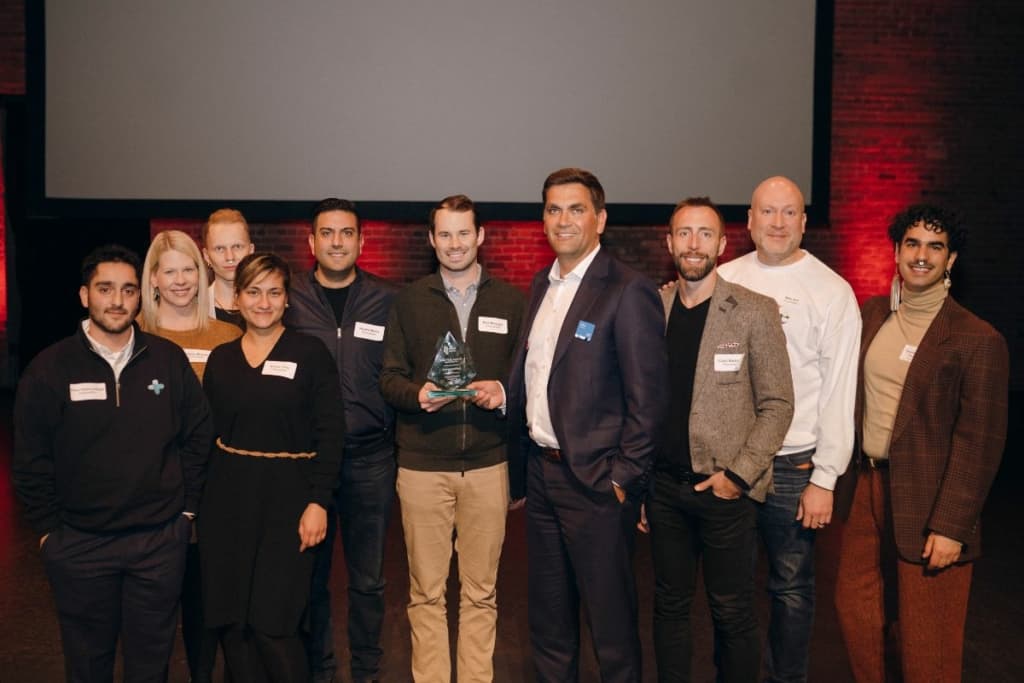 Founded in 2020 by Dr. Husein Moloo, Pete MacLeod, and Amaan Banwait, PurposeMed is improving access to healthcare for underserved and vulnerable communities. Its first brand, Freddie, is focused on improving sexual health through education, prevention, and treatment with a focus on the LGBTQ2S+ community. It's now the largest HIV prevention service in Canada. 
Frida, its second brand is focused on improving access to mental health services, with an initial focus on fast and affordable ADHD treatment and assessments. 
"What's next for PurposeMed is to continue to grow our business as well as launch new brands to help improve access to care for other marginalized and vulnerable populations in Canada," said Dr. Husein Moloo, CEO and Co-Founder. 
"This award is positive reinforcement and external validation that our company is doing something special and our mission matters," added Pete MacLeod, COO and Co-founder.
Keep track of PurposedMed in the Start Alberta database.
The Impact Award is sponsored by ATB Financial in an effort to acknowledge companies that have had an exceptional impact in upholding Environmental, Social, and Governance (ESG) standards, or through their products and services assist other companies or society in general in one or more ESG areas. 
Start Alberta is committed to helping the businesses and communities within our province's tech sector thrive and grow. Since 2018, the Start Alberta Tech Awards have recognized individuals and organizations for their contributions to Alberta's innovation ecosystem and those significantly impacting the province's tech sector. The Start Alberta Platform connects our province's innovation and tech ecosystem with data to help investors, entrepreneurs and policymakers with the insights needed to make their next, big move. 
View the full list of 2022 winners here.