On November 17, 2022,  IncluCity Calgary was recognized with the Digital Talent Champion Award as part of the 2022 Start Alberta Tech Awards. The Digital Talent Champion Award recognizes a tech company that has developed and fostered digital talent to accelerate innovation and diversification in Alberta.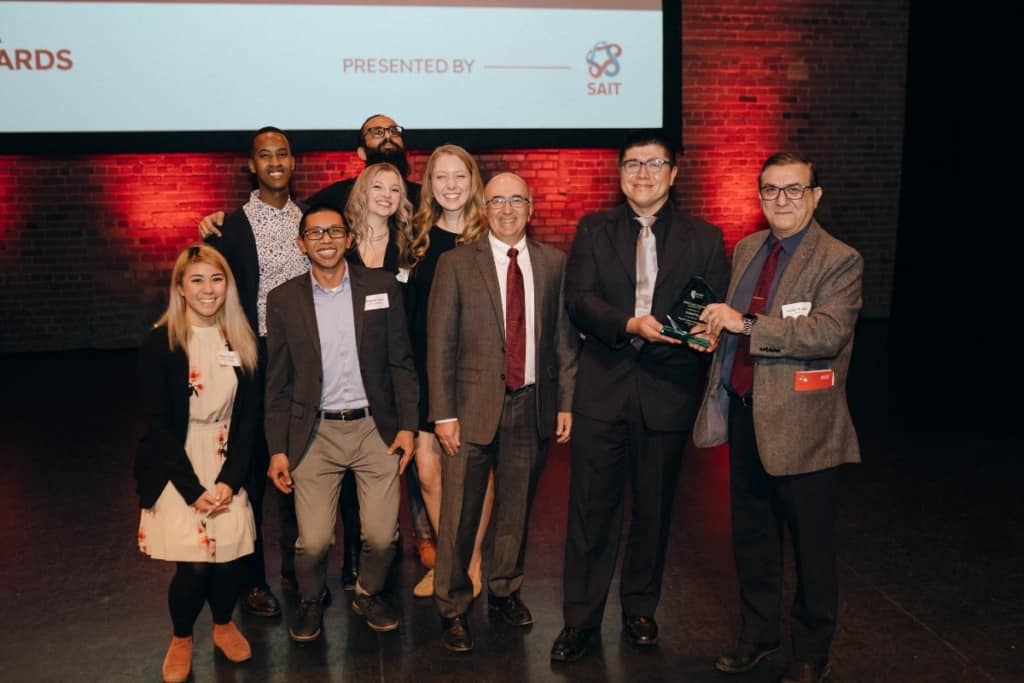 IncluCity Calgary is transforming what it means to be included in tech by doing something different:  usability testing with a model of inclusion. Founded in 2020 by Stephen Yuen and Luis Berumen, IncluCity Calgary plans, designs and runs testing sessions with an inclusive and representative group of Calgarians. 
By changing the 'when, where, how and with whom' of usability testing, IncluCity Calgary is turning the process on its head, and providing opportunities for diverse and often under-represented residents to weigh in on the products, processes and services that impact them. 
"We work with a lot of local communities to connect them with testers of the technology that's emerging in Calgary and in Alberta," explained Stephen Yuen, co-founder and Board Member of IncluCity Calgary. "What this award means to us is more than just spreading the word about inclusive design and inclusive testing, it's really about showcasing the amazing volunteers and testers we have in the community." 
The Digital Talent Champion Award is sponsored by the SAIT School of Advanced Digital Technology in an effort to provide forward-thinking digital organizations with additional resources to highlight digital talent and accelerate innovation and diversification. 
Start Alberta is committed to helping the businesses and communities within our province's tech sector thrive and grow. Since 2018, the Start Alberta Tech Awards have recognized individuals and organizations for their contributions to Alberta's innovation ecosystem and those significantly impacting the province's tech sector. The Start Alberta Platform connects our province's innovation and tech ecosystem with data to help investors, entrepreneurs and policymakers with the insights needed to make their next, big move. 
View the full list of 2022 winners here.