On November 17, 2022, Alberta IoT was recognized with the Ecosystem Supporter of the Year Award as part of the 2022 Start Alberta Tech Awards. The Ecosystem Supporter of the Year is awarded to an organization known for its dedication to helping start-ups, scale-ups, and entrepreneurs grow in Alberta.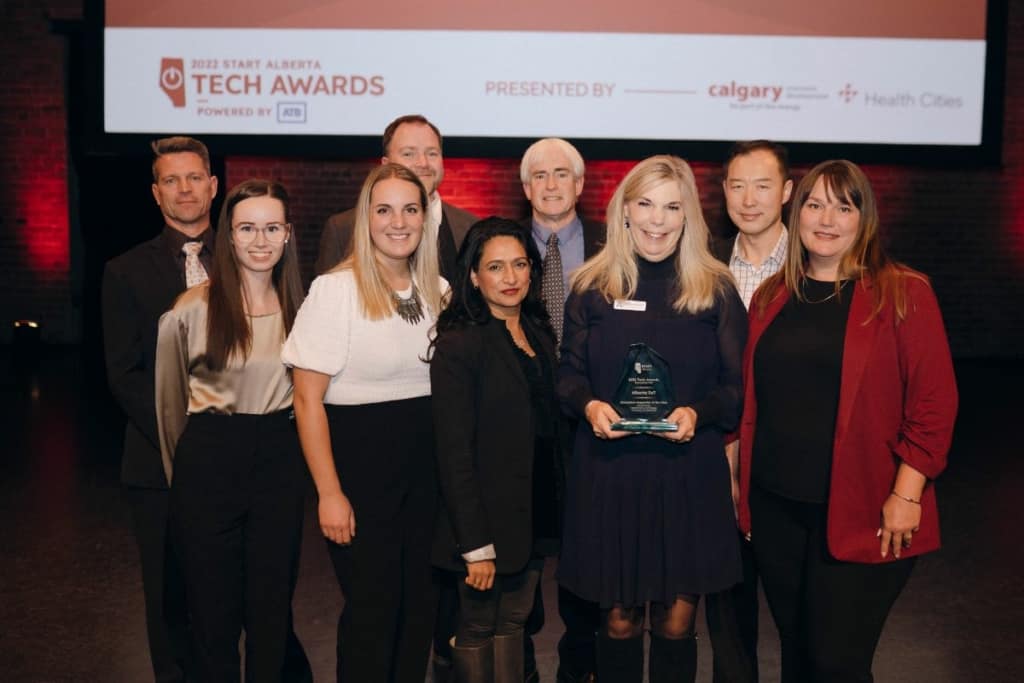 Alberta IoT is a Calgary-based not-for-profit member-based association that nurtures and supports the growth of Alberta's Internet of Things and emerging technology sectors. With approximately 200 members and industry leaders, Alberta IoT focuses on scale-up IoT and emerging technology companies with programs that support growth and expansion both in Canada and internationally.
Alberta IoT launched the Fast Track Program in 2020, a business accelerator program to help established IoT businesses in Alberta scale up, gain access to resources, and increase collaboration within the tech innovation ecosystem. The program is currently in its 6th cohort. 
"We are very excited to see Alberta at the forefront of innovation and wish to continue to support that innovation," explains Brenda Beckedorf, Executive Director at Alberta IoT. "Our newest program, The Virtual Science Park, will allow enterprises, post-secondaries, labs, researchers, and subject matter experts to put forward challenges and through matchmaking engage in solutions."
Keep track of Alberta IoT in the Start Alberta database.  
The Ecosystem Supporter of the Year Award is generously sponsored by Health Cities and Calgary Economic Development. Health Cities is an economic development organization created to catalyze and accelerate innovation in the health sector in Canada.  Calgary Economic Development is a not-for-profit corporation that works with business, government and community partners to achieve economic success, embrace shared prosperity and build a strong community for Calgary. 
Start Alberta is committed to helping the businesses and communities within our province's tech sector thrive and grow. Since 2018, the Start Alberta Tech Awards have recognized individuals and organizations for their contributions to Alberta's innovation ecosystem and those significantly impacting the province's tech sector. The Start Alberta Platform connects our province's innovation and tech ecosystem with data to help investors, entrepreneurs and policymakers with the insights needed to make their next, big move. 
View the full list of 2022 winners here.