On November 17, 2022,  Circle Cardiovascular Imaging was recognized with the Most Significant Tech Transaction of the Year Award as part of the 2022 Start Alberta Tech Awards. The Most Significant Tech Transaction of the Year is awarded to a tech company that has had the most significant acquisition or exit.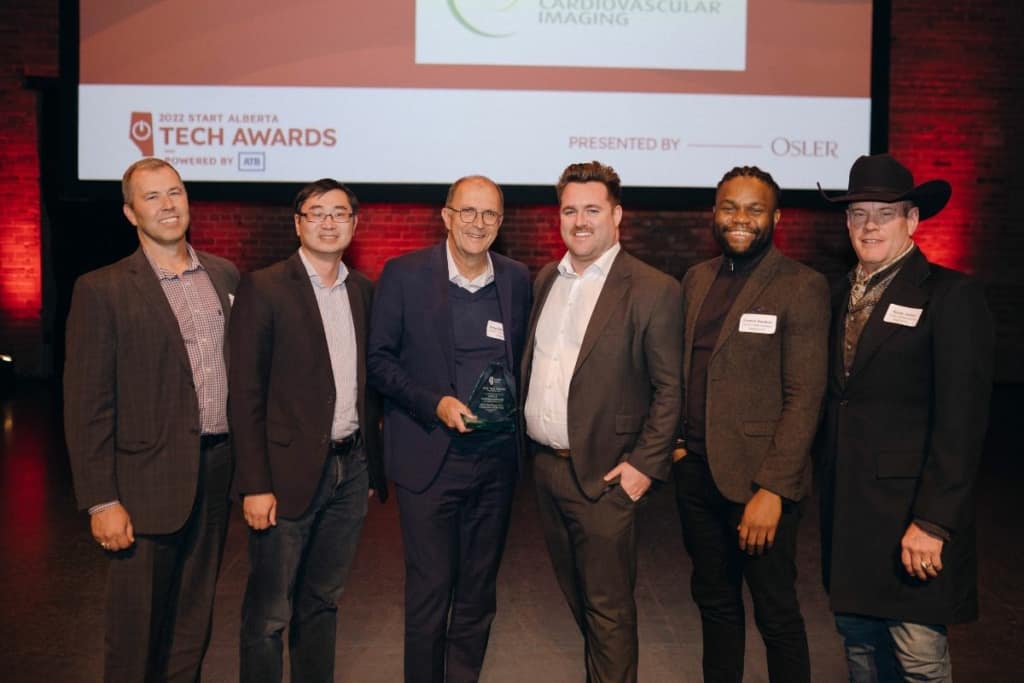 Founded in 2007 in Calgary by Kelly Cherniwchan and Greg Ogrodnick, Circle Cardiovascular Imaging builds and sells imaging software that is being used by cardiologists and radiologists around the world to examine sick hearts. 
In March 2022, Circle was acquired by private equity firm Thoma Bravo for US$213M. The acquisition is expected to drive future investment in product innovation, extend Circle's market leadership position, and fuel future growth.  
Each year, millions of cardiac exams in over 80 countries are interpreted using Circle's imaging platform, cvi42, giving physicians the tools to accurately quantify and diagnose complex cardiovascular diseases while improving patient outcomes and the effective utilization of healthcare resources.
"In its 15 years in Calgary, Circle Cardiovascular Imaging has become a global market leader in our field. Our success comes from our unique expertise in cardiology, artificial intelligence, software development, and business, "says CEO Greg Ogrodnick. "Alberta is certainly one of the best systems for creating new medical innovations. Combined with the excellent talent pool that comes out of our universities in the areas of computer and biomedical engineering, we have the foundation for building global leaders in healthcare IT.
Keep track of Circle Cardiovascular Imaging in the Start Alberta database.
The Most Significant Tech Transaction of the Year is proudly sponsored by Osler, Hoskin, and Harcourt LLP. Osler is a leading business law firm recognized for providing business-critical advice and counsel in key industry sectors, and in transactions and litigation for some of the world's largest enterprises. Olser has offices across Canada in Toronto, Calgary, Montréal, Ottawa and Vancouver and an office in New York.
Start Alberta is committed to helping the businesses and communities within our province's tech sector thrive and grow. Since 2018, the Start Alberta Tech Awards have recognized individuals and organizations for their contributions to Alberta's innovation ecosystem and those significantly impacting the province's tech sector. The Start Alberta Platform connects our province's innovation and tech ecosystem with data to help investors, entrepreneurs and policymakers with the insights needed to make their next, big move. 
View the full list of 2022 winners here.