On November 17, 2022,  Neo Financial was recognized with the Tech Deal of the Year Award as part of the 2022 Start Alberta Tech Awards. The Tech Deal of the Year is awarded to a company that has raised a large amount of capital through fundraising.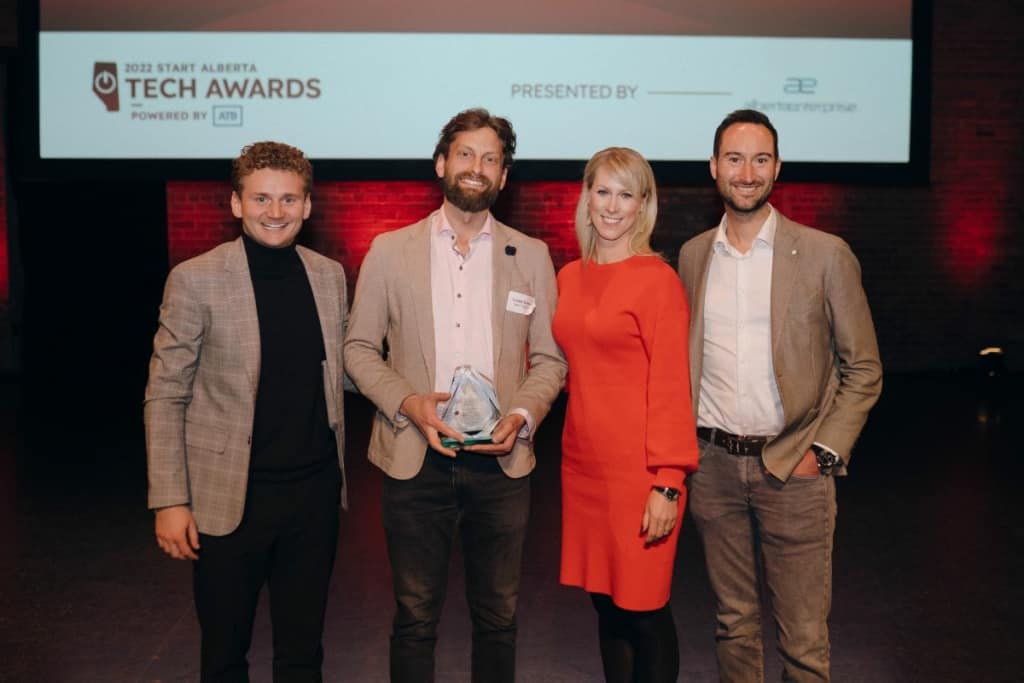 Neo Financial is reimagining the way Canadians manage their money with tech-first financial tools to spend, save, invest, and more in the digital age. The Calgary-based FinTech company earned the recognition for Tech Deal of the Year for its success in raising $185M CAD in its Series C fundraising round. It joins the ranks of Alberta-based tech startups that can claim the coveted "unicorn" status.
"All the big banks are in Toronto, they all look and feel exactly the same, with the same features, same products, and essentially the same people. Disrupting an industry that hasn't changed for hundreds of years, we really needed something different," explains Andrew Chau, CEO and Co-founder. "By building here in Alberta that gives us that edge where people have different perspectives, they are driven, passionate, and ambitious. Those are the types of qualities and characteristics that we look for as we build out our team here."
Founded in 2019 by Andrew Chau, Jeff Adamson, and Kris Read, Neo Financial has shown tremendous recent growth in the past two years. It surpassed the 1 million customer mark in May 2022. 
Keep track of Neo Financial in the Start Alberta database.  
The Tech Deal of the Year Award is generously sponsored by Alberta Enterprise Corporation. Alberta Enterprise promotes the development of Alberta's venture capital industry by investing in venture capital funds that finance technology companies. 
Start Alberta is committed to helping the businesses and communities within our province's tech sector thrive and grow. Since 2018, the Start Alberta Tech Awards have recognized individuals and organizations for their contributions to Alberta's innovation ecosystem and those significantly impacting the province's tech sector. The Start Alberta Platform connects our province's innovation and tech ecosystem with data to help investors, entrepreneurs and policymakers with the insights needed to make their next, big move. 
View the full list of 2022 winners here.