On November 17, 2022, Accelerate Fund was recognized with the Tech Investor of the Year Award as part of the 2022 Start Alberta Tech Awards. The Tech Investor of the Year is awarded to the investment firm that has displayed the best investment acumen over the last year in Alberta's tech sector.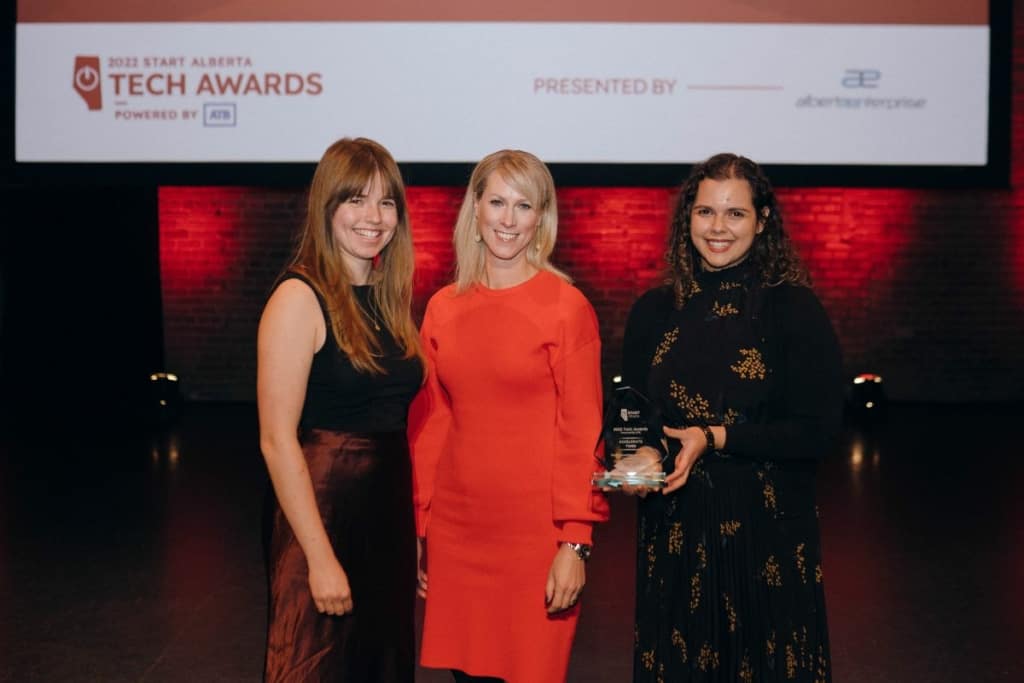 Accelerate Fund supports the growth of early-stage Alberta technology companies with a venture capital fund that matches angel investment. Accelerate Fund III investments in 2022 included Truffle, Areto Labs, Virtual Gurus, Helcim, and Syantra as well as follow-up investments in Userful and PayShepherd.
Accelerate Fund II and III are managed by Yaletown Partners with the support of The A100. The Accelerate Fund III team includes Arden Tse, Investment Manager; Yasmine Al-Hussein, Associate; Melania Antoszko, Investment Analyst; Brad Johns, Partner at Yaletown Partners; and David Edmonds, Industry Committee Chair, The A100. 
"We are trying to help foster the growth of Alberta's technology ecosystem and the sector overall as well as support the founders and the companies grow and scale their operations right here within Alberta and beyond," explains Yasmine Al-Hussein, Associate, Accelerate Fund. "We also hope to bring and elevate Alberta's name to the international stage, not only for a place of investment opportunities but a place to grow and build your business."
Keep track of Accelerate Fund's investment activity in the Start Alberta database.  
The Tech Investor of the Year Award is generously sponsored by Alberta Enterprise Corporation. Alberta Enterprise promotes the development of Alberta's venture capital industry by investing in venture capital funds that finance technology companies. 
Start Alberta is committed to helping the businesses and communities within our province's tech sector thrive and grow. Since 2018, the Start Alberta Tech Awards have recognized individuals and organizations for their contributions to Alberta's innovation ecosystem and those significantly impacting the province's tech sector. The Start Alberta Platform connects our province's innovation and tech ecosystem with data to help investors, entrepreneurs and policymakers with the insights needed to make their next, big move. 
View the full list of 2022 winners here.