On October 11, 2023, WaitWell was recognized with the A100 One to Watch Award as part of the 2023 Start Alberta Tech Awards. The A100 One to Watch is awarded to one of Alberta's early-stage companies that is "most likely to succeed", as nominated by the Alberta tech community and chosen by A100 Charter Members.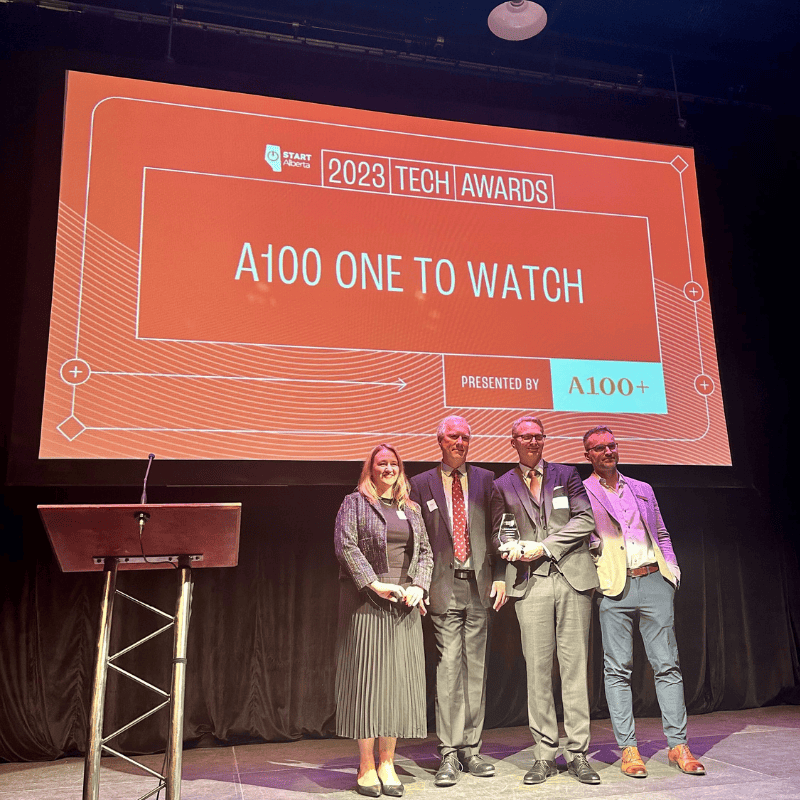 Founded in Calgary by Steven Vander Meulen, Shannon Vander Meulen and Steve Drew, WaitWell operates much like a digital concierge, allowing customers to queue through mobile devices and join lines from anywhere. For customers, it means the convenience of appointments with the flexibility of walk-ins. For businesses, the technology offers easy workflow, important service analytics and customer journey insights.
"We founded WaitWell because we believe in the power of exceptional service. And we're not the only ones, 88% of people say that the experience that they get is as important as the product of the services that a company delivers, " explains Shannon Vander Meulen, Co-Founder and CMO.
WaitWell has helped improve service delivery at more than 380 locations across North America and saved more than 2 million hours of waiting time. The company raised $1.5M in seed funding in July of this year, on the heels of its pre-seed round of $1M in September 2022. With its latest capital raise, it seeks to further expand into new US markets including private medical offices and veterinary hospitals and further enhance its platform. 
"This award is a big honour because there are so many amazing companies doing really big things in tech in Alberta. As a founder, every single day you're solving so many different problems and it's not often that you take the time to really appreciate where you've come from and what you've achieved. This award gives us a chance to really savour some of the success that we've had over the past three years." says Shannon.
Keep track of WaitWell in the Start Alberta database.  
The A100 One to Watch Award is generously sponsored by the  A100, a non-profit, membership-based community of acclaimed tech and innovation leaders, founders and investors.
Start Alberta is committed to helping the businesses and communities within our province's tech sector thrive and grow. Since 2018, the Start Alberta Tech Awards have recognized individuals and organizations for their contributions to Alberta's innovation ecosystem and those significantly impacting the province's tech sector. The Start Alberta Platform connects our province's innovation and tech ecosystem with data to help investors, entrepreneurs and policymakers with the insights needed to make their next, big move. 
View the full list of 2023 Tech Award winners.