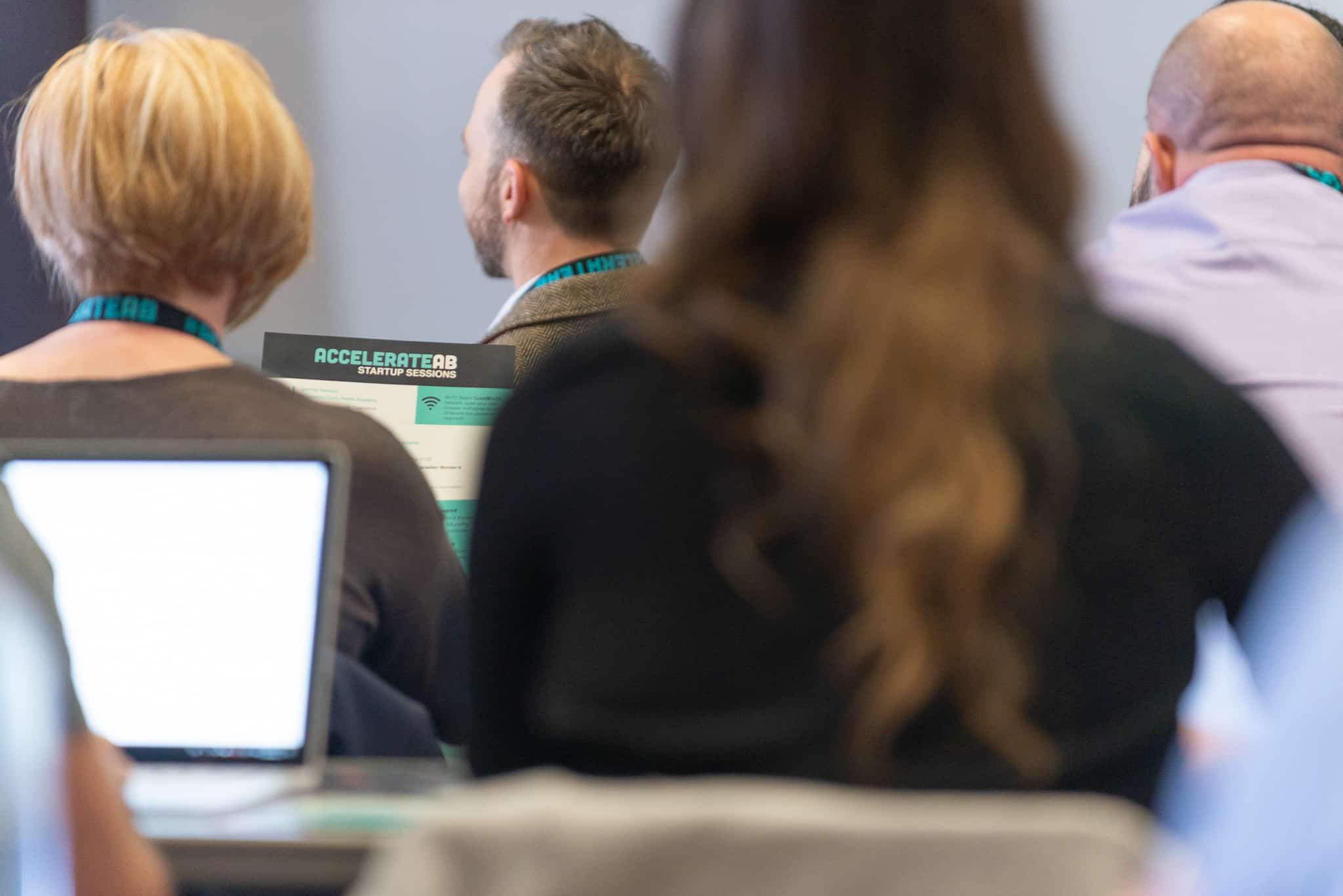 AccelerateAB, the grassroots technology conference that has grown into one of the largest innovation showcases in Western Canada, has revealed the eight Alberta startups selected to participate in the prestigious Startup Advising Sessions for 2020.
"The Startup Advising Sessions have always been a major catalyst to creating powerful momentum and connections for our province's technology companies," says Tamara Woolgar, Executive Director of The A100, the organization behind AccelerateAB. "The startups will learn from some of the most experienced entrepreneurs in Alberta, an advantage that has proven time and time again to accelerate them towards achieving their own success."
The selected companies will participate in storytelling and scaling workshops, pitch coaching sessions and customized 1:1 workshops. They will also have the opportunity to pitch their startup to more than 500 AccelerateAB attendees in Edmonton on April 20-21.
The startups selected for the 2020 Startup Advising Sessions are (in alphabetical order):
The Startup Advising Sessions take place at the Edmonton Convention Centre on the morning of Monday, April 20, 2020, with the Pitch Competition on the afternoon of Tuesday, April 21. Get special pricing on Advanced tickets to the 10-year anniversary of AccelerateAB 2020 by March 31.